Get your mans behind cover! These cargo accessories and fences are essential details for any fantasy or modern location. They're a quick and great-looking way to add variety to your wagons, boats, empty lots and back alleys. Modeling Tip: To give your small objects more weight, try putting a layer of dry grains such as rice or lentils inside before you seal up the last glue-tab.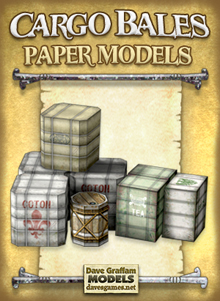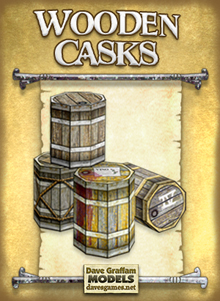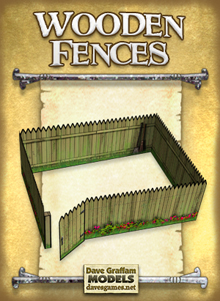 This site and all model designs and graphics © 2009-2013 David Graffam.
Graphics and other content related to Facebook, Twitter, Blogger, Ecardmodels, One Monk Miniatures,
Paizo Publishing, RPGNow, DriveThruRPG,. Wargame Vault, OneBookShelf, Beasts of War
may be copyrighted and/or trademarked and property of their respective owners.
No challenge to their status is intended.